Welcome to National Aqua Pressure
National Aqua Pressure is your one-stop service for all your Gas Free, Fuel Tank Cleaning and Bilge Cleaning needs. Located in Harvey Louisiana, we are positioned to provide your boat company with the vessel maintenance services you needs when you need them.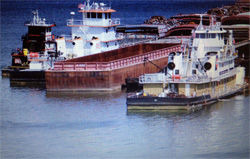 After we've been on the job, you may not even recognize your bilge anymore. Our staff is devoted to safety and quality service, and you'll see a huge difference after our quality clean-up. No matter if we are Gas Freeing a fuel tank, pumping and cleaning a slop tank or pulling up deck plates to clean your bilge, or properly disposing of the waste, our clients know that our company is devoted to professionalism and customer satisfaction.
Services: